Jockinsens named Grand Marshals of Western Days Parade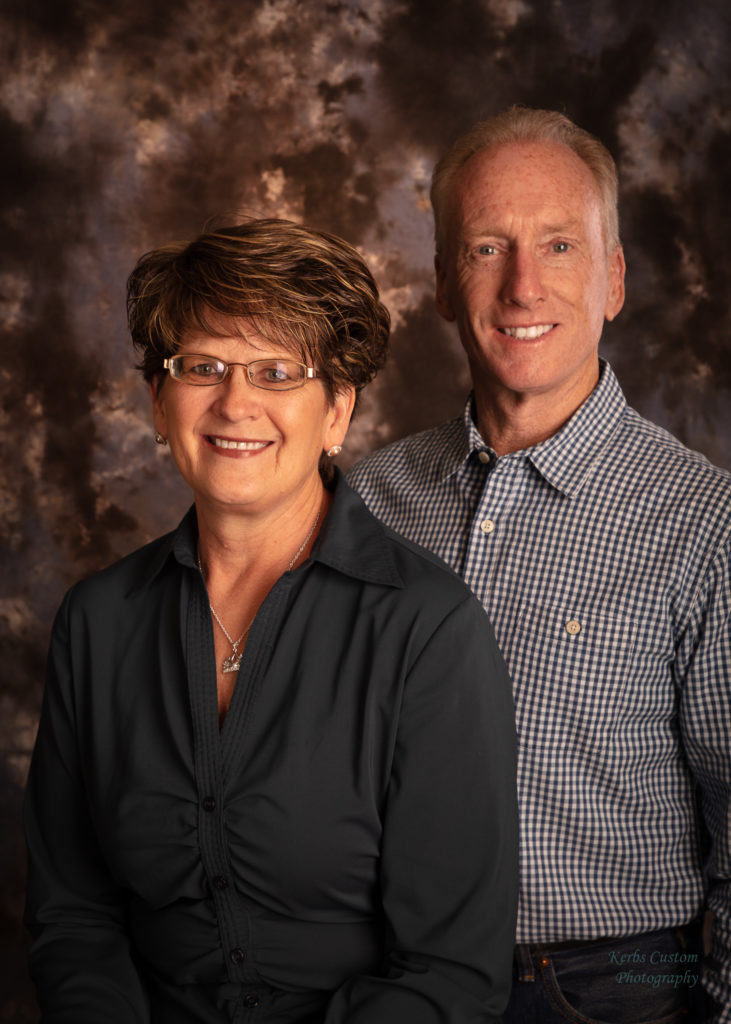 By DAVID ROSS, Valley Roadrunner
The Western Days committee in March unanimously voted to name Eric & Debra Jockinsen as grand marshals of the 2019 Western Days parade. Although there were several nominees, it wasn't even close.
Quoting from one of the nominations: "Eric and Debra Jockinsen have been members of our Valley Center community for 30 years. They are involved with the Optimist Club of Valley Center, the Lions Club of Valley Center, and the Valley Center Chamber of Commerce. Their commitment to the youth of our community is profound through their leadership as President and Vice-President of The Valley Center Pageant Association which develops young women in our community to become articulate, gracious, role models while serving as ambassadors for the service, non-profit and business organizations within Valley Center. They emphasize the valued principles of lifelong learning, positive communication skills, responsible citizenship, and service which impacts our entire community throughout the year. Both Eric and Debra are presently serving and supporting activities and events in our community, and through their leadership and guidance, always with the presence of the lovely members of the Pageant Court."
Eric Jockinsen is also president of Valley Center Building Committee, a non-profit whose sole purpose is helping to keep up Valley Community Hall. He was also president for three terms on the VC Parks & Rec District board. He also volunteered for many years before and since his time on the board.
He mused that "just about everything that we have park- wise was built under my tenure as president with the district." That includes Adams Park, Scibilia field, Cole Grade Field, and the Community Hall gazebo."
Debra Jockinsen is president of the Valley Center Pageant Association, which puts on the Miss Valley Center pageant each March—although it would be accurate to say that Eric is very much a partner with her in that enterprise.
"Georgine Thomas got me involved in the pageant," she recalls. "I have been part of it for thirty years. Then we created the nonprofit and we became the VC Pageant Association," which gives away almost $7,000 a year in scholarships.
The point of the pageant, she says, "is helping young women to better themselves. Sometimes they don't have the right role models and this gives them that so they can go out and pursue their dreams. There aren't a lot of positive things that girls can do."
When she first encounters these young girls, "they are like church mice. They want something. Some are looking for positive role models, others are looking for the notoriety." When they eventually leave the program, after a couple or three years, "there is quite a transformation!"
She adds, "It's fun taking them around to show off the transformation. The best and brightest go out to represent Valley Center as a great place to live."
Eric chimes in, "I become a surrogate dad and Deb is definitely a surrogate mother. They come knocking on our door to share their lives with us and to ask advice."
"It's like having 350 extra daughters," says Debra. "And it's not even the ones that win. It's the one who participate and come back to say what has happened in their lives."
Win or lose, each girl benefits from her participation. "We teach them to be proud of themselves, no matter who you are. You need to be proud," she says.
But the Jockinsens feel they get just as much out of the pageant as the girls do. "If we didn't enjoy it we wouldn't be doing it this long," says Debra. "I have girls who are younger who can't wait to get involved when they are old enough."
But she worries about the future of the pageant. "I just never want to see it die. That's what it comes down to," she says. "I don't want to see all the hard work lost. At some point we won't be doing it. My biggest fear is that it dies. We've been trying to bring on younger board members to pick it up and go with it. We lost some of the good ones who we thought would end up running the show. We have good people but none of them are getting any younger."
But she hasn't given up. "We are still trying to pick people that are younger. We have a unique board. They are very good at the portions they do, whether it's advertising, artistic, or stage setting. Eric tries to put the look together." Others run the back stage areas, and keeps the girls moving during the pageant itself.
Eric praises those who make the pageant happen. "Our people are very unique," he says. "They are all professionals in their fields. Debra is the ring master and runs the shows."
They both laud the people in charge of the Maxine Theater, located on the campus of Valley Center High School, where the pageant is held. "They have come a long way these last few years. Their crew gets loaned to the Center for the Arts. We've gotten real lucky with them. They make us look really good," she says.
This year Debra Jockinsen became the first woman to become president of the Valley Center Optimist Club, a group that meets at VC Community Hall on Wednesday nights. She is also the youngest member of the club.
Her goal this year is to add new members to a club that has a tradition of being one of the most active service clubs in Valley Center. "We have added new members. We are going to stay on the same track and add new members."
They started having "empty nesters" dinners for parents whose kids are off to college. "These parents are sitting around saying, 'What do we do now? Do we sit around the house for five nights a week?' They don't have to take their kids to the high school. A couple of years ago we came up with that dinner, and we had thirty people show up. A lot of people are looking for something to do. With Optimists meeting in the evenings it's easier to get involved. That's why I got involved. For me, it was perfect."
They plan to do other "empty nester" dinners in the future.